In 2010 Dan Kirkup and Danielle Scambary purchased a run- down heritage cottage at 50 Lemongrove Road in Penrith. With the help of family and friends along with a lot of hard work, they restored a small piece of Penrith's history and transformed it into a comfortable and beautiful workplace.
Dan and Danielle recognised the need for quality podiatry services in Western Sydney and were determined to fill a particular demand for excellent diabetic foot care and children's foot health. The practice has grown to include three clinic rooms and two administration staff. All staff have been hand selected for their enthusiasm, professionalism and dedication.
Dan and Danielle have forged strong relationships with many local health care providers via their positions at Nepean and Blacktown Hospital and through their collaborative approach to patient cases. Dan and Danielle have hosted multiple professional educational seminars free of charge to help increase awareness amongst local health providers of foot health issues within the region.
Western Sydney Podiatry is committed to patient empowerment and excellent care through considerate and impeccable service in all facets of the business.
Meet the Team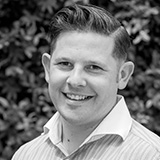 DAN KIRKUP
Principal Podiatrist
Dan started Western Sydney Podiatry in 2011. He believes the primary role of a business should be to help people. He is proficient in all areas of podiatry, though his primary interests are diabetic foot and wound care, sporting injuries, nail surgery as well as orthotic prescription and manufacture.
Dan graduated from the University of Western Sydney in 2006 and holds a Bachelor of Podiatry and Bachelor of Health Service Management. Since 2007, Dan has held a current appointment at Nepean Hospital where he established the High Risk Foot Clinic in its present setting. This clinic primarily deals with the management of patients with vascular disease, diabetic foot complications and patients with foot deformities. Dan enjoys the challenges faced when dealing with difficult patient cases and the satisfaction of fixing patient problems.
Dan is registered with the Podiatry Board of Australia and is a member of Sports Medicine Australia, The Australasian Academy of Podiatric Sports Medicine and Diabetes Australia.
Dan is a fishing, four wheel driving and whiskey appreciating (though not all at the same time!) podiatrist. Dan is a local who grew up in Silverdale and currently lives in the Hawkesbury with Danielle, their young son Jack and dog Reggie.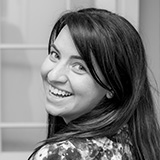 DANIELLE SCAMBARY
Principal Podiatrist
Danielle co-founded Western Sydney Podiatry with Dan in 2011. She believes in providing excellent patient care through thoroughness and dedication. Danielle has a good grounding in all aspects of podiatry, though has a particular interest in diabetic foot and wound care, children's feet (podo – pediatrics), western acupuncture, and sporting injuries.
Danielle graduated from the University of Western Sydney and Monash University in 2007 and 2010 respectively and holds a Bachelor of Podiatry and Graduate Certificate in Advanced Wound Management. Danielle has worked extensively in private practice and also as a consultant podiatrist to The Royal Military College, Duntroon. During this time Danielle gained extensive experience in podiatric sports medicine and occupational injuries.
In 2011 Danielle accepted a senior podiatry appointment at Blacktown Hospital where she established a High Risk Foot Clinic and has aided in the development of podiatric care restructuring within the Blacktown Mount Druitt Area Health
District. To compliment Danielle's interests, she is a long term member of Sports Medicine Australia and Diabetes Australia.
Danielle enjoys learning new things and taking on unconventional projects as well as drinking too many cups of tea. She enjoys sewing and quilting as well as pottering around the garden and hiding new plant purchases from Dan. Danielle moved to the Penrith region from Goulburn and currently lives in the Hawkesbury district with Dan, their young son Jack, and dog Reggie.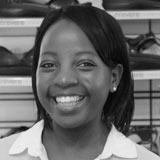 VICTORIA SIKWILA
Associate Podiatrist
Victoria joined the Western Sydney Podiatry team in 2017 after graduating from Charles Stuart University in 2016. She holds a Bachelor of Podiatry as well as a Bachelor of Health & Rehabilitation Science.
She is currently completing our Graduate Accelerator Program. This is an intensive program designed to build upon her formidable foundation knowledge and skills whilst allowing her to develop areas of special interest such as High Risk Diabetic Foot management.
With family in Zimbabwe living with Diabetes who struggle to access quality health care she is hoping to lead health promotion of diabetic foot care in developing countries.
Victoria has a sunny disposition and believes building a real connection with clients leads to better health outcomes. She has a background in contemporary dancing and in her free time enjoys running and spending time with friends and family.

SAYED AHMED
Certified Pedorthist
A certified pedorthist-custom maker and having footwear industry experience of 10 years, Sayed is responsible for designing and building quality footwear and medical appliances. Sayed enjoys using his knowledge and skills to improve the lives of others; in fact he is currently completing his PhD at Southern Cross University, developing guidelines for the provision of footwear as therapy for people with diabetes.
Sayed is a board member of the Pedorthic Association of Australia and has previously consulted as an industry expert at Western Sydney University and Nepean Hospital.
When he's not studying or working Sayed enjoys time with his wife Raina, their little boy Zayyan and trying to convince them to watch test cricket with him!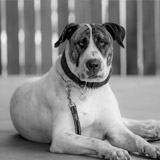 REGGIE
Therapy Dog
Reggie is Dan's best mate and will sometimes accompany him to the clinic. People who give her belly rubs can't help but smile so she is known as our therapy dog.  She likes to sleep, and sleep…. and sleep some more.  Beware of her big brown eyes and sloppy kisses. Reggie loves her Frisbee and her favourite food is breakfast strudels and bacon.